Six Ways To Engage Your Customers Online
Even though online marketing has become one of the most important ways to promote for many companies, a lot of them still struggle to engage with their followers. You have created your website, set up social media accounts, but what to do next. Being online requires many different steps, continuous improvements and interactions with your followers. Otherwise, the bounce rate of your website gets high and you get only few interactions with your social media post. Followers that don't interact with your brand are just a number and you should always find ways to keep them engaged. Here are some tips on how to encourage your visitors to interact.
Create Great Content
These days it's all about the content on your website. And while this might sound too obvious, if you don't have good quality content you are hardly going to make someone stay on your website. What is also important is to target a specific niche. Try to target long-tail keywords, which perhaps do not have a big search volume, but trying to rank for these pays out in terms of having a higher percentage of people who are actually searching for this specific thing you offer. It is also not enough anymore to just write loads of text. Due to a lot of content being published every day, people are starting to be selective and you need to make it also more visually appealing. According to the research done by OkDork.com and BuzzSumo, infographics beats all other types of content when it comes to sharing on social networks.
Creating an infographics has become easier than ever with all the tools that are out there. The most important thing is putting good quality information in it and something that will stay for a while. It will encourage the visitors on your website to engage in conversation about it, but also give them something to share across their social media channels and talk about it.
On the other hand, although it scored the least according to this research, not everything is lost for the video. Creating a good video can be costly, but it does pay a lot if done well. Heard about the DollarShav eClub.com? They invested $4500 in making a video which helped them raise $750 million.
First thing you see on their website? Yes, you got it right! This video!
Make Sure You Respond To The Comments On Your Posts
Many of the bloggers and company blogs don't interact with the visitors on their websites or they just respond with something general such as "thank you for your comment, we appreciate it". This is not enough! Engage in a conversation and follow up on the text. If you made a statement on which someone disagrees try to explain why you think so and if you made a mistake, admit it.
Replying to comments doesn't necessarily have to refer to your website comment section. Replying on inquiries on your social media posts also counts. A lot of companies nowadays use real time marketing in their campaigns and some of them, even master it.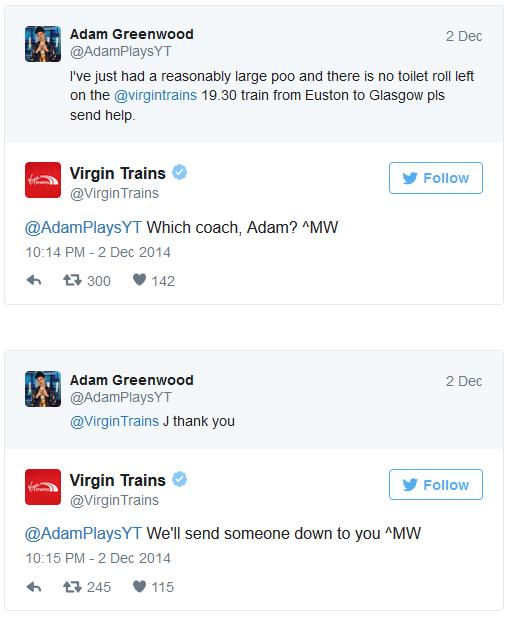 Make Your Paragraphs Easy To Read
With plenty of articles published every day on internet it is hard to write something people will actually decide to take time to read. So make your articles easy to read by breaking it down to more paragraphs. If I see a lengthy paragraph I get this feeling like I wrote 10 pages of the text, forgot to save it and now have to do it again.
On the other hand, I have seen examples of some highly reputable websites trying to reach the opposite. Making a 2000 word article with double spacing between each sentence. It looks more like empty space acting as a paragraph while text being the space between them. For me, definitively hard to read as somehow my brain cannot process the information.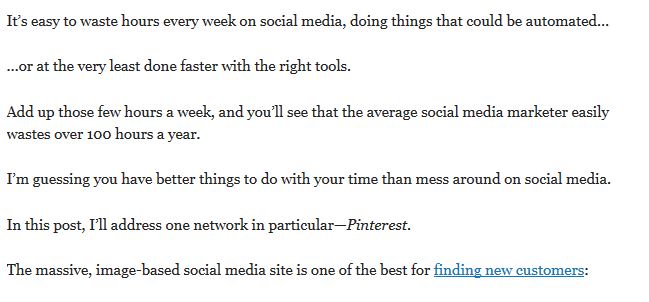 Add Appealing Pictures
Pictures give life to your articles. It is not said without reason that "picture is worth thousand words". Add pictures that are both related to text and also interesting for the website visitors. Not just that it will give them a clearer picture of your point, but it will also make your website a whole lot interesting. However, the biggest mistake that the companies are making is using the overly used stock photos. One question arises. How can your customer differentiate you from any other companies if you are using the photos found all over the internet? I'd rather recommend using your smartphone and making the best photo you can take out of it and use it on your website. The results will be far greater than the ones with stock photos.
Simplify The Design Of Your Website
Make sure your website is something that is easy to interact with. I will give you an example. When I wanted to learn HTML, I found tones of resources on internet and no matter how motivated I was to learn it, somehow it didn't make me read or go through those materials. And then I found a Code Academy website where they made it interactive and rather simple to use and not just I finished their course, but it also motivated me to read other resources. Furthermore, the days when it was interesting for a user to see how record is being placed on a vinyl player when he chooses a song to play are long gone. Nowadays, everyone wants simplicity and when a user click's on a 'play', all he wants is just to play a song. After all, what made Apple what they are now?
Make A Reward System
Try to give something to your users for more engagement. If you wrote an article about something asking them a question at the end and give them something for a fastest answer or the best explained answer or so. People like free stuff and the will be more than happy to compete! Rewards come in all shapes and sizes and therefore don't be afraid to experiment.
About the Author:
Dino Kukić is a young marketing professional based in Munich. He is a member of online marketing team at InterNations GmbH, the world largest expat community. Working in digital marketing for a couple of years, Dino has rich experience in social media marketing and SEO. Currently, he is the owner of JeftinOdmor.in.rs, a website about cheap travel. Additionally, he is the co-founder of a humorous website aimed towards students, recent graduates and anyone who happily remembers these days.
Find Dino At: