I can't stress enough the strong correlation between design quality and SEO performance. Tapping SEO elements into website design makes it easier for the website to be found on search engines with higher rankings on the search results page hence generating quality organic traffic to the website. On the other hand, blending SEO into your site design will help convert the website audience into customers. The actions include but not limited to clear site navigation, great site categorisation, detailed product pages and fast site loading speed.
When it comes to ecommerce SEO, keywords research, content production and site speed optimisation etc, nothing wouldn't be at the mercy of setting up the right site architecture. As an ecommerce website has tens of thousands of product pages, a clear site structure allows you to map out user flows and identify the ideal customer conversion route through the website. The bad site architecture doesn't provide a smooth user journey and the audience may get lost or lose patience after a few clicks but still unable to fulfil their needs. It usually takes a customer 6-8 touch points with a website before they are sales-ready and normally it's the organic traffic that leads to the conversion by providing a holistic purchase experience, comprehensive product information, as well as fast and secure checkout.
That said, design quality plays an essential part in creating a top-notch site architecture for ecommerce SEO success. Despite website design is not in my "sphere of influence", as a product manager who works with the designer on daily basis and also has some SEO work experience, I have some guiding principles to help me evaluate design quality when improving the SEO performance of the ecommerce websites.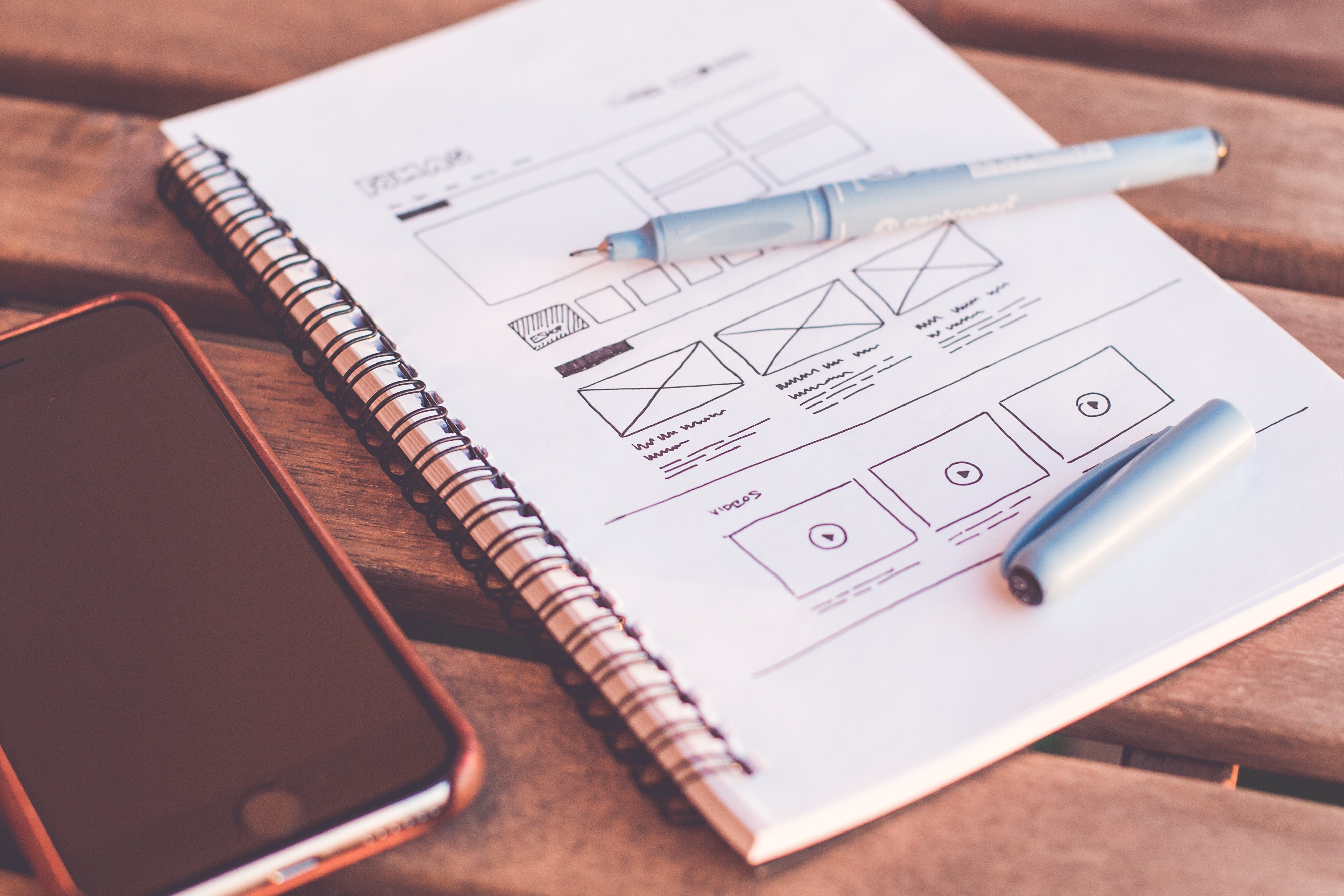 Three Important Factors to Consider When Evaluating Design Quality of Your Ecommerce Website SEO
Smooth user journey with clear site navigation
When designing user journey and site navigation, you need to design with shoppers in mind. Trying to think user scenarios as many as possible and provide visual element assistance wherever possible to help them complete a specific task. A smooth user journey with clear site navigation gives hints, reduces noise and potentially guides the website audience through a pleasant shopping experience. If the shopper can't locate the information he is searching for within seconds (usually within 3 clicks), he may get frustrated and leave the site. The high bounce rate sends a strong signal to search engines that the site content doesn't match visitors' search intents as they leave the site quickly after first landing the page. As a result, you may see the page rankings start to drop.
To implement good SEO practice, your ecommerce website should be easy to navigate, with sensible menus that visually indicate users what they will go through when they click on something on the navigation bar. In terms of user journey design, it needs to correspond to accomplishing specific goals by highlighting the call to action elements, images, fast loading speed and secure checkout process.
Ease of perception on product detail pages
Content is king – it's a cliché when you embark on content marketing (part of SEO). Whilst creating relevant content to drive organic traffic, you may end up with an overwhelming amount. We all know the importance of content in ecommerce SEO as it's of great help in boosting the rankings of product detail pages. However, if the page has mushroomed with too much content, your audience won't be able to scan out the key information hence completely lose attention.
To control your audience attention by presenting the right information in the right format at right time, it's worth considering layout structure and content hierarchy on product detail pages. A great layout structure consists of content grouping and alignment. Dividing the content into topics and placing them into different content blocks keep the audience focused and engaged on the page. Additionally, using uniform alignment should make your design well-organised.
Content hierarchy organises the order of information strategically where it puts emphasis on the most important information and minimizes the highlight to the least important information on the product detail pages. With the assistance of visual elements and visual focus, the audience can be guided to a visually clear path to the goal.
Consistent design style
Even though you have developed thousands of landing pages for SEO and have them nested in your ecommerce site, it's important to adopt the unity of style in your design. There is no doubt that the landing page is designed to rank for certain keywords, generate traffic and interests. More traffic to the landing page will ultimately increase the conversion rate and support overall business goals. A visually unified system includes design consistency between all design elements, fonts, shape, colour scheme and icons. It brings your website audience a seamless and secure shopping experience by leveraging the intuitiveness of use and underlying your branding.